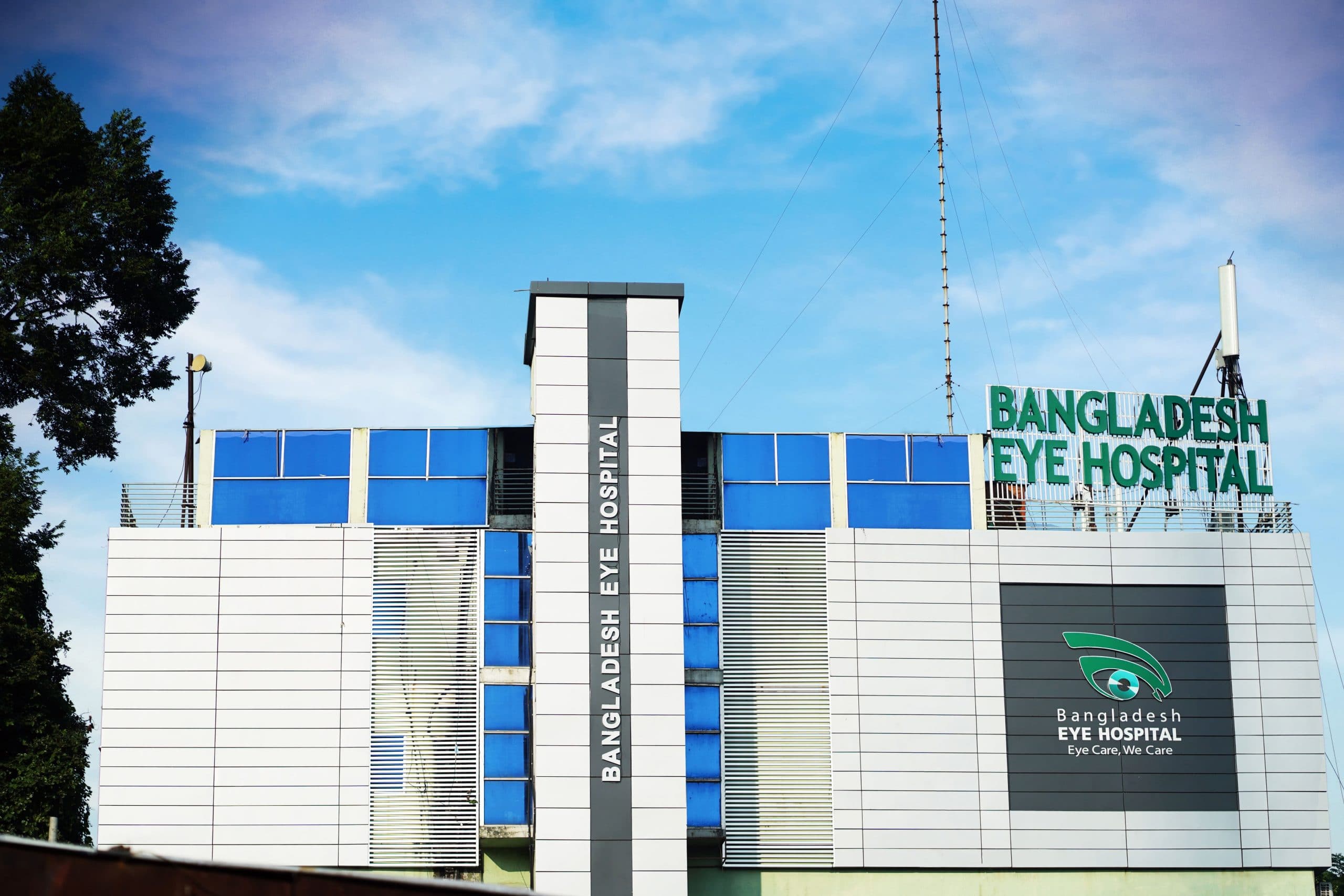 With the rapid growth of eye care sector in chattogram, Bangladesh, a specialized hospital for the treatment of all eye related diseases was much needed. Thus Bangladesh Eye Hospital Ltd. , chattogram was founded on 26th March 2015 with the aim of providing world-class eye care service to the community at an affordable cost. Since then, we have been able to keep pace with the standards set by the international ophthalmology community in relation to outstanding patient care as well as the latest in medical advancements.
With the promise and commitment in eye care, Bangladesh Eye Hospital Ltd., chattogram is now serving exclusively in the Port City of Chittagong.
At present Bangladesh Eye Hospital Ltd., chattogram have 15 world-renowned opthalmic consultants. All of whom are constantly striving to provide the best eye care service to every individual who walks through our doors. We invite you with open arms to become better acquainted with Bangladesh Eye Hospital Ltd., chattogram and help us in our journey forwards.
Online Appointment
If you are enrolled in MyBeh Health Chart, existing patients with a physician can schedule an appointment online.
Emergency Services
If this is an eye emergency, Bangladesh Eye Hospital, Chattagram Emergency Department is open for all eye emergencies 24/7, 365 days a year.
Qualified Doctors
Our ophthalmologists, optometrists and staff are committed to delivering a professional and enjoyable patient experience.
Outcomes
We are fortunate to have some of the best eyecare professionals in the world
89%
PATIENT SATISFACTION RATING
The Medical Specialists
Meet Our Doctors

What inspires us
"Very well trained, well-mannered and precisely dressed workforce. Please keep this up and continue the great job you guys are doing."
Mamunur Rashid
Actor

What inspires us
"We are blessed to have such facilities in Bangladesh Eye Hospital. My heartfelt gratitude to all the Doctors and staff members for their cooperation."
Sadia Islam Mou
Actor

What inspires us
"A lovely friendly patient-focused Hospital. Thank you for all the good care given in Bangladesh Eye Hospital."
Akram Khan
Cricketer

What inspires us
"I believe that there is always a best way of doing everything. Professionalism, courtesy, patience, understanding and latest treatment are attributes of this institution at its best. It is an 'Eye Hospital with a difference' that has made it a first rate one of an international standard."
Prof. Selina Mohsin
Former Ambassador & International Diplomat

What inspires us
"Visited here many times for general Eye treatment and for two operations. Very good doctors and very caring staff."
Prof. Abdullah Abu Sayeed
Teacher, Writer, Television Presenter, and Activist

What inspires us
"We always prefer Bangladesh Eye Hospital. Both my husband Anwar Hossain Khan (Freedom Fighter) and I underwent eye surgery here. I am fascinated by their treatment and service."
Selina Hossain
Novelist

What inspires us
"I recently had an eye surgery. I would just like to say that the staff of Bangladesh Eye Hospital was simply wonderful! Everyone who was involved taking care of me – the Doctors, Nurses, Food service, Housekeeping made my stay most comfortable and enjoyable. A very big thanks to Bangladesh Eye Hospital and its team. You all are amazing at your jobs and made me feel like I was right at my home amongst my own family members."
Geeteara Safiya Choudhury
Business Woman

What inspires us
"Great service. Highly responsive. Tough to find this kind of customer service in Bangladesh. Prompt and Efficient Service. Really Happy!!"
Sabina Yasmin
Singer

What inspires us
"Bangladesh Eye Hospital is a very dependable Eye Hospital with its experience Doctor, Staff and latest technologies. "
Syed Abdul Hadi
Singer

What inspires us
"International standard treatment facilities at affordable cost. It was truly a great experience. I would definitely recommend family and friends to this hospital."
Gulshan Ara Akhtar Champa
Actress
Biggest Ophthalmic scientific conference in Bangladesh, was hosted by Bangladesh Eye Hospital Chattagram on 26th March, 2018. 200 delegates across the ...
Read More
Bangladesh Eye Hospital Chattagram recently held the annual free eye camp at Saroatali, Chattagram on 27th October,2019. 14 of the best ...
Read More
BEH Annual Conference 2022
For Referral Doctors
If you are interesting in referring a patient to us, you can place your trust in our team to take care of your patients with the same excellent quality of care that you do.
Appointment Schedule
| Days | Hours |
| --- | --- |
| Saturday | 9.00am - 9.00pm |
| Sunday | 9.00am - 9.00pm |
| Monday | 9.00am - 9.00pm |
| Tuesday | 9.00am - 9.00pm |
| Wednesday | 9.00am - 9.00pm |
| Thursday | 9.00am - 9.00pm |
| Friday | 9.00am - 9.00pm |